Our Vision
A world where emergency services personnel and their families have culturally relevant, coordinated, evidence based and accessible mental health support systems that are informed by lived experience
Our Mission
We engage with local and national emergency services communities, lobby for policy change and design and implement programs to improve the mental health and well-being of emergency services personnel and their families
Meet the Team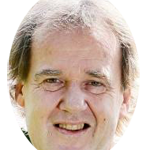 ROSS BECKLEY- Founder
Ross is a decorated veteran firefighter with 21 years experience in front line firefighting and training. Ross utilises his lived experience with post traumatic stress to promote healthy conversations and design and deliver culturally appropriate programs.
Ross is a certified Suicide SafeTalk Instructor, and is accredited in Applied Suicide Intervention Skills, Australian Mental Health First Aid and Disaster Recovery Psychological First Aid.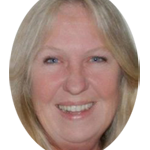 VERONIQUE MOSELEY- Founder
Veronique is a current Advanced Accredited Member of the Australian Association of Social Workers (BSW) with 30 years experience in program development, implementation and evaluation. She has published several articles in relation to first responder mental health, and is a field supervisor for Social Work students.
As the partner of a first responder she gives a unique dual insight into emergency services mental health from a professional and lived experience lens. 
We are very grateful to those who support us to continue Behind the Seen
​The Elderslee Foundation, San Remo Neighbourhood Centre, Black Dog Institute, WA Department of Fire & Emergency Services, Black Dog Ride, Coastal Premier Accountancy & Bookkeeping, Just Like Home Pet Resort, Phoenix Health and Fitness, The University of NSW, Dr Simon Rosenbaum, The Centre for Rural and Remote Mental Health, Foundation for Rural and Regional Renewal, SES Volunteers Association, Rural Adversity Mental Health Program and Lifeline Hunter/Central Coast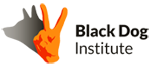 Our Achievements