Our Vision
To heighten awareness of the effects of incident related and career specific stress on Australian emergency service personnel and their families.
Our Mission
To explore and implement strategies which heighten awareness of incident stress including:
face to face sessions

online content

development of simple tools to initiate mental health conversations

lobbying and advocacy for positive changes to mental health support systems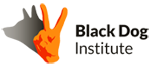 We are very grateful to those who support us in numerous ways to continue behind the seen.
​The Elderslee Foundation
San Remo Neighbourhood Centre akaThe Epicentre
Black Dog Institute
WA Department of Fire & Emergency Services
NSWRFS
Black Dog Ride
Douglas McCarron & Associates t/a Coastal Premier Accountancy & Bookkeeping (www.coastalaccountancy.com.au)
Just Like Home Pet Resort (http://justlikehomepetresort.com.au)
The Facilitators
ROSS BECKLEY
Ross was an On-Call Retained Firefighter with Fire & Rescue NSW for over 20 years, he was a Deputy Captain for 15 of those years. In 2003 he has additionally an Instructor specializing in Compartment Fire Behaviour and additionally Breathing Apparatus, Fire Safety and Rescue, for retained firefighters in the Hunter, Mid North Coast and Central Coast regions as well as interstate and Aviation firefighters.
During his career he received two meritorious service awards and a State Medal for Emergency and Recovery Response.
He knows first hand what effects traumatic incidents can have, and what kinds of strategies assist the well being of frontline responders and their families.
Over the last 7 years, Ross has also become involved in many community activities. He has co-facilitated community workshops for young people focussing on improving self -esteem, organised community events and assisted with the facilitation and promotion of community projects. He has an MHFA certificate, and completed several mental health courses including ASSIST and Disaster Recovery Psychological First Aid.
Ross was diagnosed with PTSD Post Traumatic Stress Disorder in 2009 and remained in the job till 2014 when he was medically discharged with an On-Duty Injury PTSD.
VERONIQUE MOSELEY
Veronique has a Bachelor of Social Work, vast experience in project coordination and community engagement, and a reputation for motivating people and gaining resources for a common purpose. She has worked in collaboration with, and for community organisations, local government, small businesses and emergency services.
As Ross's life partner and business partner, she spent many years photographing fire crews at incidents, promoting their work to the media and listening to their work and personal stories at incidents and in the months following incidents.