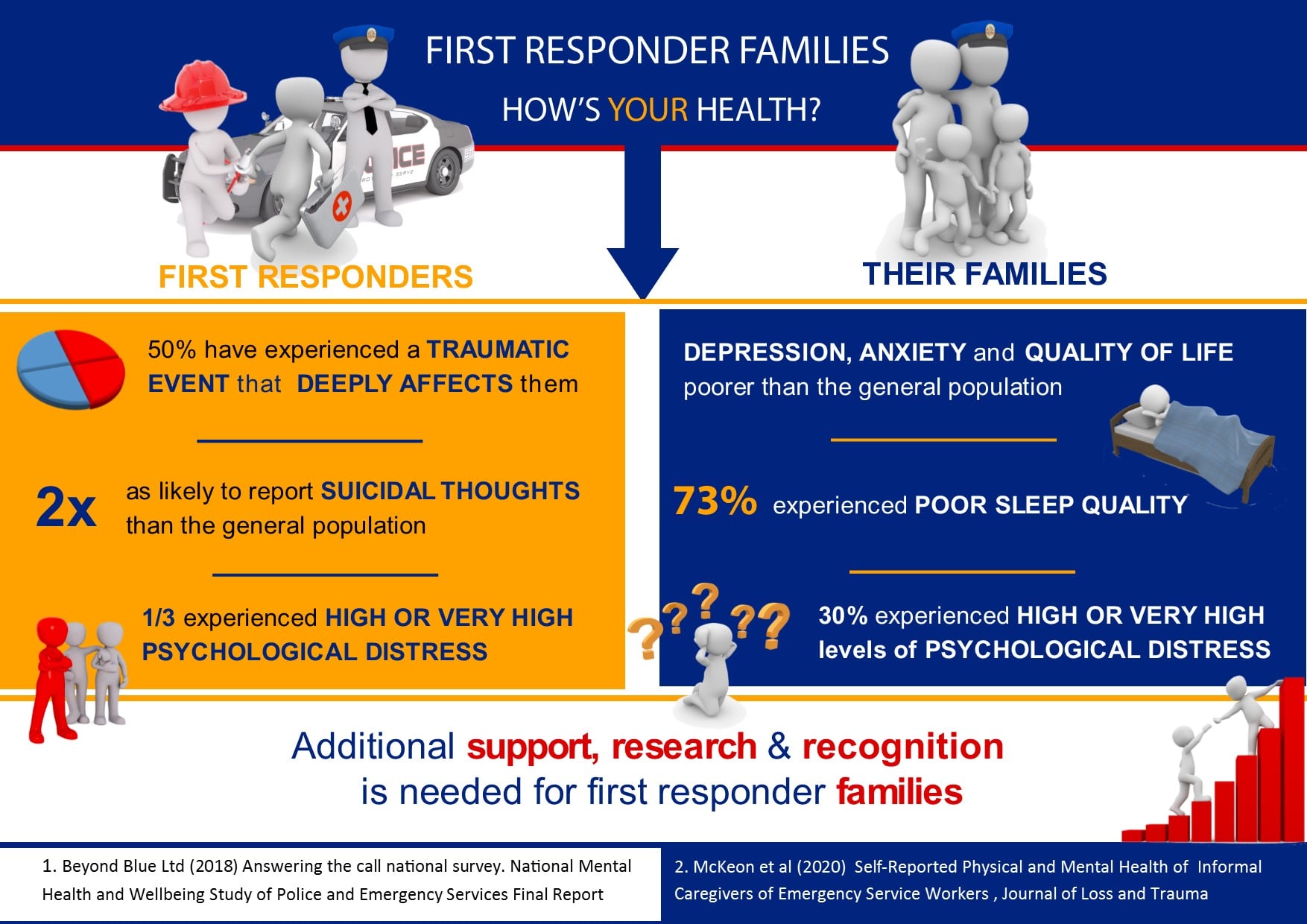 Study Published on First Responder Families
Emergency service responders rely on their families for support. So how is the wellbeing of families impacted? Behind The Seen has been involved in a study that shows concerning (but not surprising) outcomes.
If the support structure at home is not solid and if families are not supported, then HOW do we build better support systems for first responders?
For those academically inclined, the report has been published in the Journal of Loss and Trauma (link below). For a quick snapshot, see the image. Families of first responders have compromised wellbeing too. More support, research and education needs to be focused on the family as part of a TEAM. After all, families are the first responders to our first responders!
Let's hope this research paper is a pebble that starts the ripple of recognition that the wellbeing of first responder families is compromised, and that they too need SUPPORT.