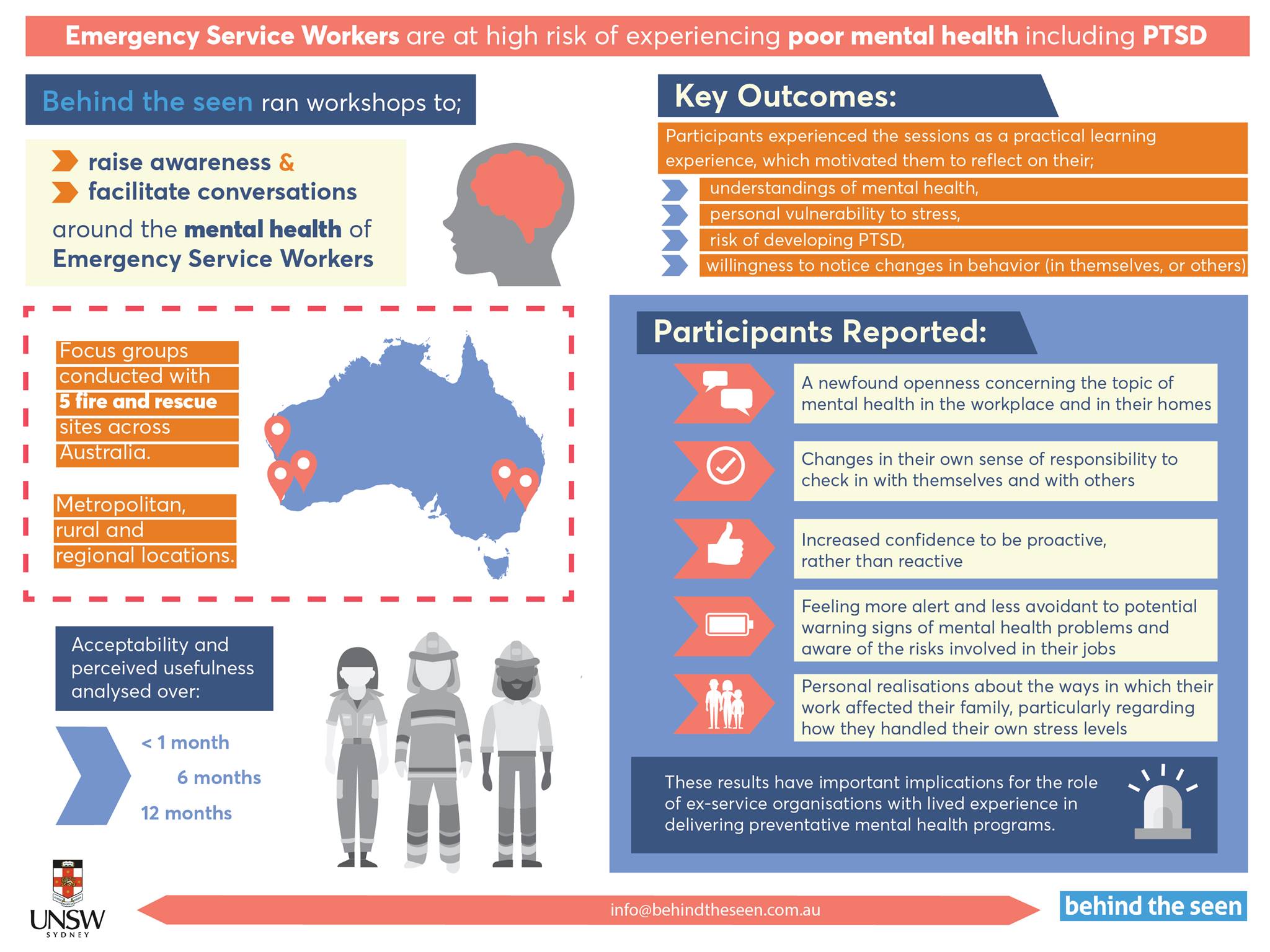 Behind The Seen Evaluation Published
We are exceptionally proud to announce that the research evaluation of the Behind The Seen program is finalized and published! We can finally state, backed up by research evidence, that lived experience is a crucial component of the program AND that the Behind The Seen program has positive outcomes!
The article "Trauma and Mental Health Awareness in Emergency Service Workers: A Qualitative Evaluation of the Behind the Seen Education Workshops" has been published in the International Journal of Environmental Research and Public Health!The whole way through it's just been Ross and I stubbornly persisting with a concept we believed to be effective- we're a little overwhelmed to think we DID IT! So if you have a lived experience of mental health challenges and you ever have a seed of an idea, don't be afraid to give it a go!!
Here is a link to the article:https://www.mdpi.com/1081142
We could not have achieved this without the support of thousands of participants and supporters- we thank you for placing your trust in us. With huge thanks to the researchers: Simon Rosenbaum, Andrea Fogarty, Zac Steele, Phil Ward, Katherine Boydell and Grace McKeon. And special thanks to the Elderslee Foundation and San Remo Neighbourhood Centre for ongoing support over the years. The attached infographic is a summary of the evaluation results, for the full report please visit the link above or contact us for a copy.