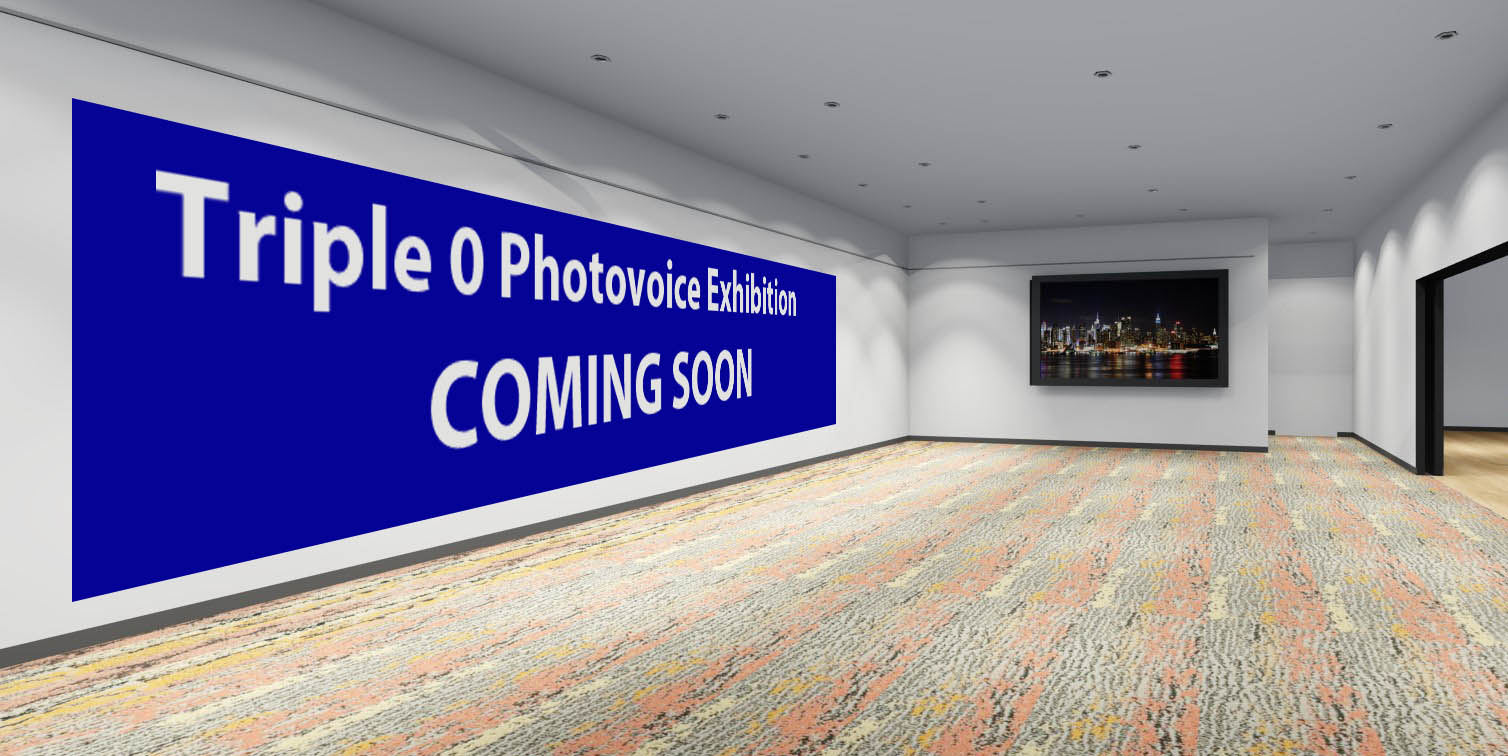 Through The Triple 0 Lens: A Photovoice Project For Change
By Cherie Moseley
In March 2020 I was asked by Behind the Seen Australia (BTS) to assist with the research component and facilitation of a unique Photovoice project. I thought I would simply be observing, analysing data and reporting results over a period of 8 weeks. Four months later, I feel as though I am part of a movement, surrounded by incredibly resilient and motivated participants on a mission to inspire and educate.
What Is Photovoice? 
Photovoice is a participatory action research method where participants are asked to use photography to demonstrate their perspective and advocate for change. Typical Photovoice programs last anywhere between a couple of weeks to 3 months, and usually culminate in an exhibition.
We intended for our project to be completed in two months. We initially promoted it as a creative opportunity to advocate, and gathered 14 emergency service responders and family members with lived experience (post traumatic stress disorder, suicide bereavement, depression and anxiety). Since the participants were from across Australia, we decided to run all sessions online using Zoom, with an additional private Facebook group in which participants could post and discuss photos.
Collaboration Across The Globe
As a graduate of evaluation and social work, I had learned the theory and methods to guide a participatory research project. However, realities on the ground are rarely the same as textbooks. Photovoice was also new to me, but I was fortunate enough to connect with US- based Laura and Stephanie from PhotovoiceWorldwide, whose wisdom and guidance have been invaluable. They have spent years running photovoice projects and providing trainings in a variety of international settings with a range of population groups. Their examples gave me insight into how the BTS Photovoice program could work. It was also exciting to be able to conduct this project internationally – with group participants from various States in Australia, Laura and Stephanie in the USA, and myself in Mumbai, India.
Sharing Images
The BTS project started in mid-March, with participants tentatively posting photos and including text to explain the meaning of each image. Initial contributions saw different levels of engagement from participants, and some individuals were hesitant to start. As the weeks progressed, the photo contributions and discussion in the Facebook group began to increase:
"The last 2 weeks, I have started to take photos again and yesterday I went for a short walk and took pictures of all the little things in the small tourist town that I don't normally notice. I had a bit of fun by taking some of the photos on different angles, distance to close up, and trying to get them without others walking by in the shots." (Participant).
It soon became evident that the process of sharing photos with others in similar circumstances could provide insight and support:
"All your pictures made me realise how narrow my focus had become again and has helped me to open it back up. To look up and around me as I go about my daily tasks" (Participant).
"Regardless of whether our photos are used or not, the themes and sharing so far has been courageous, supportive, sometimes difficult and so inspiring." (Participant).
Covid Impact
As the project progressed, COVID-19 lockdowns began around the world. It looked like the exhibition would have to be postponed. I wondered how this would work, in terms of keeping the participants actively engaged in the program over an undefined period of time. At one of the Zoom sessions, we carefully approached the topic of an extension, expecting a level of frustration and disappointment. Instead, the discussion centred around the positives of this situation, and opportunities for making the exhibition bigger and better. What we came to realise was that the participants had come to hold great respect for each other's unique mental health journeys.
Some had faced circumstances which had triggered them, some had unexpected commitments and some were having difficulties adjusting to isolation due to COVID-19. Extending the project timeline gave the opportunity for each participant to continue to contribute without pressure, and to reach a level of comfort within the groupto share their stories. Weekly meetings have become a space not just for creativity, but for mutual support.
"And it is wonderful projects like this, and people who have the courage to share [photos] that show us we are not doing these tough journeys alone" (Participant).
When Limitations Become Opportunities
The BTS project has been a 100% online process to date. Utilising both weekly Zoom meetings and the private Facebook group for posting photos and comments has proven to be a flexible approach. Guest speakers were able to contribute easily, regardless of location and time differences. A video walk through of the physical exhibition space at the state of the art Elderslee@Tuggerah venue allowed participants to share their ideas of how the space could best be used creatively. This brought a sense of reality to the process, and inspired conversations about additional displays such as sculptures and live performance.
So here we are, at the end of July. Instead of preparing for the exhibition, we are at a comfortable halfway point to completion. The conversations around each image have become more meaningful, sparking conversations around advocacy and moving forward. Interestingly, the pattern of engagement has observed the ebb and flow of mental health and post trauma challenges. In keeping with the aim of the project being based on lived experiences, this process is truly an example of life imitating art!
Had the participants decided to stick with the original 8-week timeline, neither the quantity or quality of contributions would be the same. For me personally, it is an absolute privilege to be involved in a project where participants share their struggles and recovery strategies to help others. Their passion is inspiring and contagious! I look forward to the next few months and the eventual outcome – an exhibition that I have no doubt will educate and inspire the audience.
It may seem strange that there is only one photo in a blog about photovoice. We're working on a short video clip which will show one photo from each participant, just'to give you a taste of what's to come in the exhibition- coming soon!
Cherie