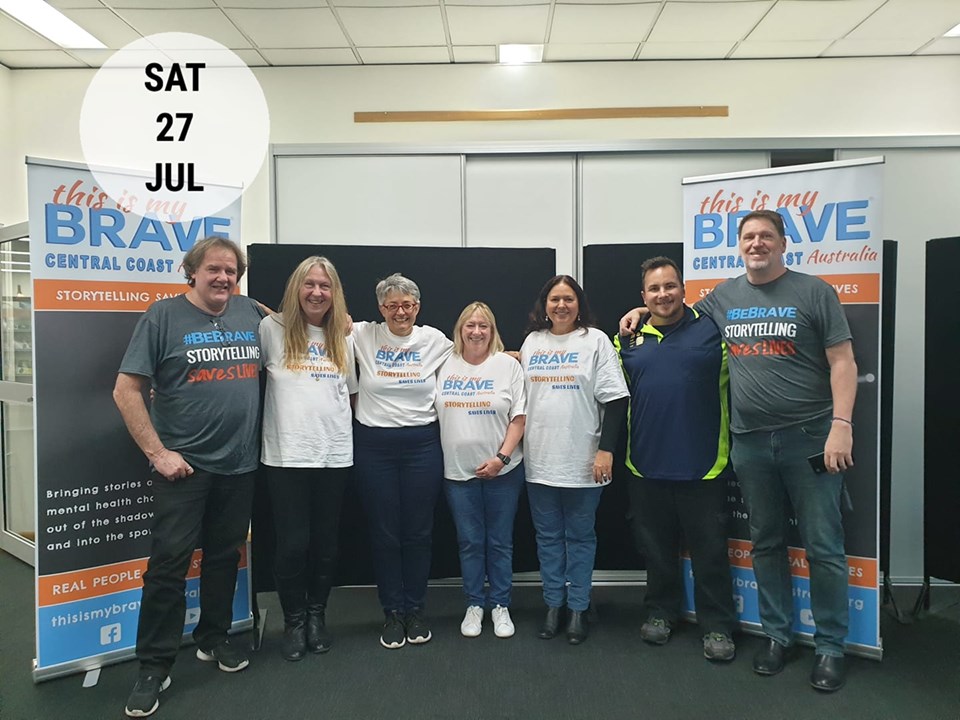 Auditions – Stories of Mental Health Challenges
Being on the production team for the Central Coast production of This Is My Brave is so rewarding!
This Is My Brave is a concept which started in the US and brought to Australia by Tim Daly.
Greg Smith from Men Care Too is leading the Central Coast production team, a creative and energetic group with a large mix of skills to support the eventual cast members through the journey from audition to the big stage performance!
Adding to the TIMBA concept, the team decided to offer a Storytelling Workshop to support those who had not told their story publicly before and to connect them with others a little more experienced. Rossco and Tracy McCown facilitated the Introduction to Storytelling workshop which saw 10 participants gather to share their stories and prepare creative ways to present them at the auditions the following week.
All participants ended up auditioning which was a wonderful outcome considering the courage it takes to speak publicly about personal traumas. Auditions were held last week and we can assure you that this event will definitely be worth attending!
We" keep you posted as we embark on the rehearsal phase!