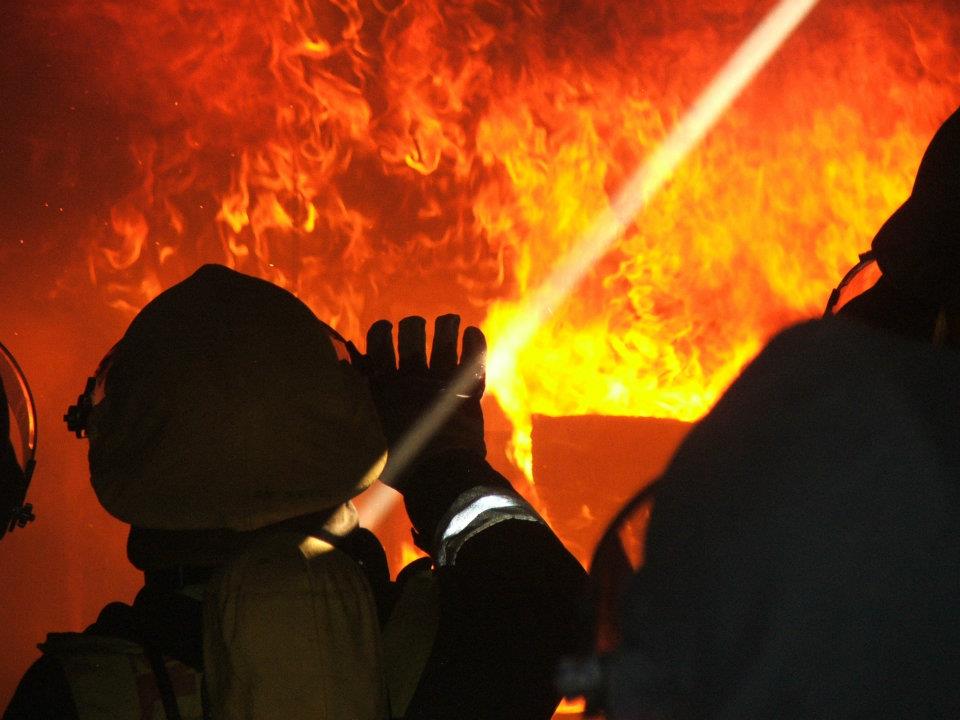 Where's The Co-ordinated Response? Mental Health of Emergency Service Responders
The "Unprecedented" Fire Events 
In the midst of the recent devastating fire season we had all sorts of people (including us) predicting that the mental health impact on emergency services would be enormous and long lasting. Whilst a lot of the media focus was on firefighters only, the reality was that operations were a team effort and ALL types of emergency service responders were involved in and/or affected by these events. We kept hearing the word "unprecedented".
Naively that word "unprecedented" gave us a false sense of confidence that a national mental health response specific to emergency services responders would develop at a faster rate than had previously been anticipated.
We thought perhaps the recommendations from the Senate Inquiry Into the Mental Health of First Responders would be acted on.  Millions of public dollars donated added to a feeling of hope that this time: appropriate, timely, co-ordinated and long term mental health support would eventuate.
And then came COVID19.
Not only did Australia's focus change, so did world focus.
A Change In Focus Leaves Support Plans In Ashes
Talk of specialist mental health support for emergency services disappeared as quickly as donations, fundraising events and sponsors. Suddenly it isn't just emergency service responders facing mental health challenges – everyone world-wide is likely to be impacted in some way by this event.
We expect– as we say in emergency services world in response to a critical incident – a "normal reaction to an abnormal event".  Sleep disturbance, headaches, nightmares, loss of appetite, nausea, consistent worry, irritability are just some of the many stress responses possibly experienced at this time and into the future. All governments are preparing to spend big dollars on mental health – some have already poured the dollars into the appropriate bucket for "covid19 mental health".
A strong response to an unprecedented event. And that's awesome.
Everything Is Deemed "Unprecedented"
In the meantime, those we identified as "at risk" during the "unprecedented" fire events a few months ago are no longer identifiable amidst the stories of COVID19. Yet – rather ironically – many are on the frontlines of the COVID19 response. They've had no choice but to "just keep going".  No time to process previous trauma. Emergency service responders are no strangers to cumulative trauma, but the COVID19 scenario involves a whole new world of risk- one that has unknown dangers, one that has a risk which may well impact the health of their families. Plus it's an unexpected addition to the usual job expectations- all in the aftermath of fire events that had never been experienced before – the mental health demands of which were already overwhelming.
A paramedic suiting up to respond to a call that sounds like COVID19, a police officer with new duties that includes enforcement the likes of which have not been experienced before, firefighters cutting someone out of a vehicle after a crash  who may have this virus.
Hard enough at any given time but for those who faced the fires, who witnessed the devastation and loss of life and property – who had not had a chance to process the events of the previous few months – it is more important than ever that they receive appropriate, emergency service specific, long term mental health support.
"Reach Out" Is Not Enough
So here we are- a new world that feels somewhat surreal. Enforced social isolation as we've never experienced before- yet connectedness is one of the most important protective factors in mental health. The fires and COVID have not changed the issues emergency services faced before in terms of adequate mental health support. Stigma, organisational culture, fragmentation of services, lack of specialised counselling services and damaging compensation processes need to be addressed. A generalist Australia wide COVID mental health response will not address these issues.  We continue to say "reach out" but is this enough?  No it is not, but until a national approach is implemented, what else can we do?
We can continue to do whatever we can to support one another – and we don't give up on lobbying for change.
Unique Circumstances Deserve A Unique Response
We can each do our part by starting to normalize the stress response. Initiate the topic. Be open about responses to incidents with colleagues and family members. Fear, sadness, frustration, confusion are human emotions that need processing. If you're having sleepless nights, headaches, consistent worrying thoughts, nightmares – acknowledge these as your body's warning sign that stress levels are high. If these symptoms start to interfere with your usual activities then it's time to seek professional support.  If someone in your crew is starting to behave in ways that are uncharacteristic, please approach them, educate them, share your own experiences and encourage them to seek professional help. Assist them to find the support – if they're resistant to organisational supports look to the community. Get to know your local community and the mental health services offered. Create informal peer networks. If possible connect family members with each other.
Most importantly, keep the messages of the Senate Inquiry into the Mental Health of First Responders alive. If you have not yet read the report, please do so, here's the link: Senate Inquiry Report
The cumulative impact of 2 sequential major traumatic events will continue to affect our first responders for many years to come. They deserve a nationally coordinated mental health response tailored to their unique circumstances.