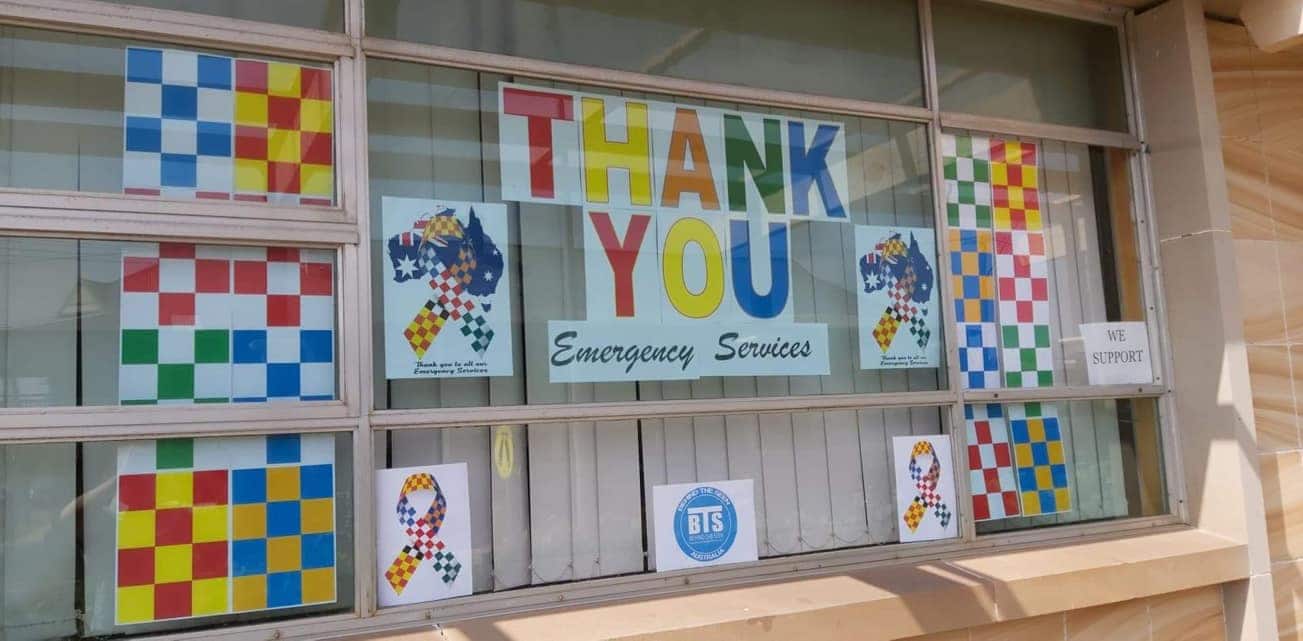 Beyond The Fires
"We must learn the lesson that it is not over the day the fire season finishes. We have to continue to monitor and support these people; not persecute them down the track. We must make sure that the recovery process does not only cover physical things, but that the mental health of everyone who has been affected by these fires is looked after."
Wise words from David Harris, our local MP here on the Central Coast on 5th February as part of his response to the bushfires speech in parliament. Soon after his speech, the skies opened and flooding and storm damage became the new emergency.
The Usual Response Does Not Stop
While the public ponder over the irony of these back to back events, for first responders this is simply "life". Back to back emergencies are part of the job and it is part of the public's expectation that they respond. Firefighters don't just extinguish fires, they also attend car accidents, hazmat incidents and rescues. Police have their daily dose of traffic accidents, criminal investigations, domestic violence, murders, rapes, burglaries etc. Paramedics continue with non-stop emergency response to accidents, medical emergencies, violent incidents and concerns for welfare. Our volunteer responders – for example firefighters, SES and VRA- often have continuing primary employment demands and expectations.
No Time To Process
Throughout these large and extraordinary events which affect huge numbers of people, emergency services usual work does not go away. During routine times there's already very little time to rest, reflect and process trauma. These major events add to the workload, add to the stress levels, and add to the expectations that they perform their duties in their usual professional and timely manner. And they do just that. But at what expense?
Healing Wounds
Unfortunately in the months to come we may very well see casualties of a different kind –mental health injuries. Like any cut or wound, if mental health injuries aren't attended to early, there's a risk of exacerbating the wound, making it larger than it was originally. In our sessions we highlight the fact that the earlier the intervention, the greater the chance of full recovery. Stigma, cultural belief systems about first responders being some kind of tough robot immune to stress and trauma, lack of honest conversations at station/unit/team level, resistance to approaching organisational supports, lack of local supports and (especially during lengthy and large scale events) exhaustion and a lack of time allocated to processing traumatic events -all these factors and more contribute to the possibility of a manageable wound becoming a roaring long term infection that can (and has) ultimately risked life.
Expand The Focus
The other invisible issue affecting mental health is tunnel visioned media reporting where only one section of our first responder community receive acknowledgement. It appears through this kind of reporting that other first responders had little- if anything- to do with these events. This limited focus can impact on those individuals and groups who did risk their lives, but aren't in the short lens of the media, so don't even receive a simple "cheers" from anyone let alone any offers of mental health support. Ross designed the ribbon for this reason – to ensure ALL triple 0 services are acknowledged, to ensure they're ALL included in any mental health support responses over the next few months, and years.
Changes Urgently Needed
Finally, when we encourage those struggling to reach out for help, we (Australia) have an obligation to ensure timely and appropriate support is available, no matter how long a period of time that support is required. The persecution David Harris mentions is well recorded in several parliamentary inquiries into workers compensation schemes and more recently the Inquiry into the Mental Health of First Responders. Changes to these systems are urgently required or we will continue to face increasing rates of depression, anxiety, PTSD and ultimately suicide. Workers compensation systems need to become a light at the end of a tunnel, not the end of the road.
All First Responders Deserve Mental Health Support
A united front between all emergency service responders, demanding better mental health support regardless of service or location – will strengthen the call for change.
Thank you David Harris for raising awareness of first responder mental health at government level. To read David's motion please click here: Hansard Link
**with thanks to Merriwa Community and Tourist Services for the image of a display they created utilising the ribbon design and stickers.